With the Byzoo Dehydrator Scorpion you can easily dry vegetables, fruit, and herbs. Your ingredients are dried at a pre-set constant low temperature. What makes the Byzoo Scorpion unique is that it is not only completely made of stainless steel, but it is also a foldable dehydrator. If the dehydrator is not in use, it can easily be folded and takes up considerable less space when stored.
Foldable
When not in use the Byzoo dehydrator can easily be folded, so it takes up considerable less space when stored.
Completely Stainless Steel
Both the exteriors and the drying trays of the Byzoo dehydrator Scorpion are made of stainless steel. This makes it a hygienic product of high quality and is also very stable.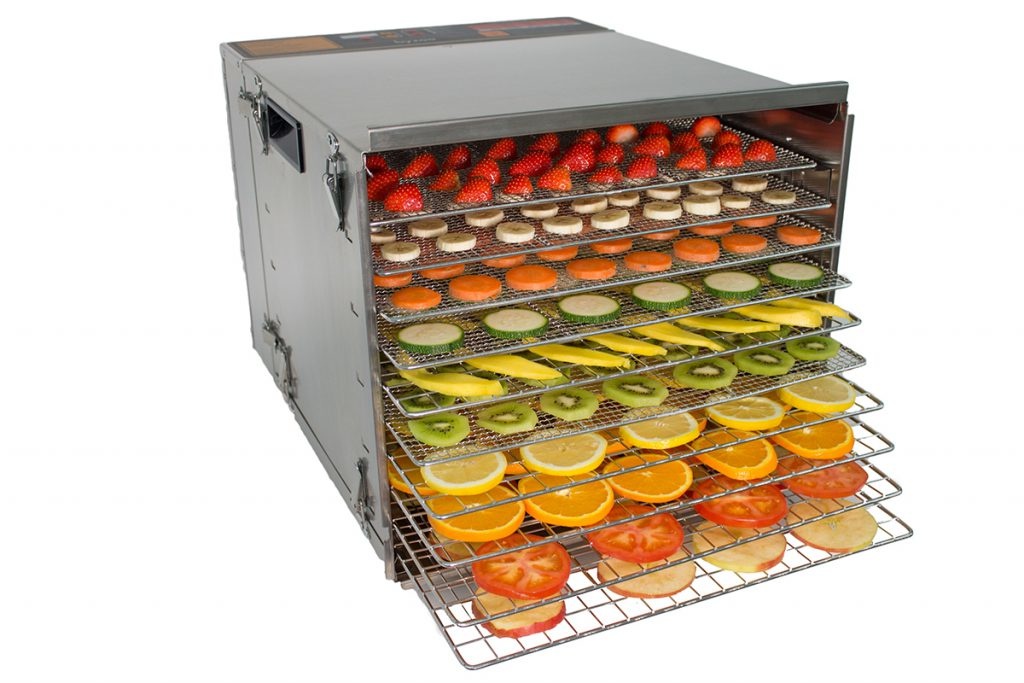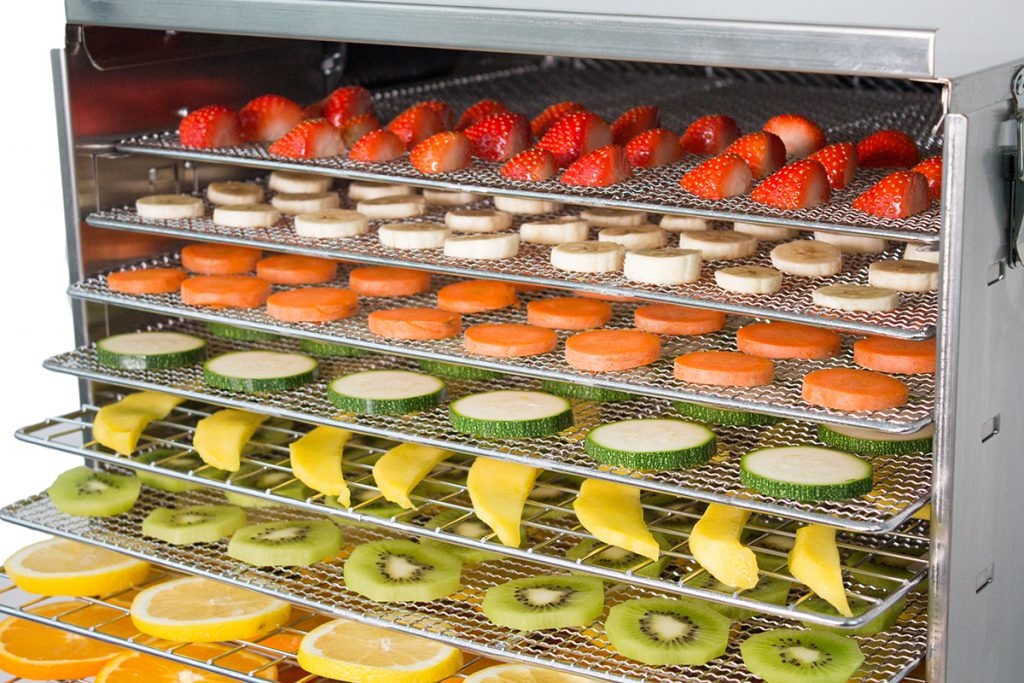 Horizontal airflow
The air is more evenly distributed over the drying trays with a vertical airflow. The air is distributed from the back to the front, instead of downwards. This will allow the ingredients to dry more evenly.
Large drying surface
The 10 stainless steel drying trays offer 1.5 m² of drying surface. On these trays, 1 kilo of ingredients per tray can be dehydrated at the same time.
Cleaning
The detachable front and the trays can be cleaned with warm water and detergent. Sticky food can be gently removed from the trays with a soft brush. You can wipe the housing with a damp cloth. The fan and the heating element must not be cleaned. After cleaning you dry everything well. The parts must not be cleaned in the dishwasher or with abrasives.
Digital display and touchpad for easy setting of timer and temperature
Using the touchpad you can easily set the timer from 5 minutes up to 15 hours and the temperature from 35° to 68° C. Once the timer is ready, the dehydrator will beep a few times and then switch off automatically.